450 NORTHWIND ROAD : MAITLAND, FLORIDA
2017 Parade of Homes NEW Home Reconstruction Project: Architect Michael Wenrich Architects, E2 Homes Custom Builders
Upon receiving an invitation in early 2017 to be featured as the exhibiting artist for 450 Northwind Drive in Maitland FL, a home being newly reconstructed by Michael Wenrich Architects and the uber-cool E2 Homes, and being previewed in the 2017 PARADE OF HOMES ORLANDO, I jumped at the chance. Every artist dreams of an opportunity like this....a blank white canvas consisting of a 4,500 sq. ft. house! All I told myself was to try and create as many different works exploring as many different mediums as possible, have fun doing it, and to create new work that was site-specific to the soul and size of this property.
THANK YOU to the E2 team of Rob and Denise Smith and realtor Padgett McCormick for giving me free rein and entrusting this blind process. Much gratitude also to Interior Designer Rob Turner for helping curate the collection and being there to tie it all together .
Feature 1
This 2-story high multi-colored canvas collage was created specifically for the Northwind house.
Titled "FIRE", it took five people to brace, rig and hang. What a joy to see it go up on that white wall!
Price: $18,000.
Hi-Res Custom Color Digital Photographs embedded in Acrylic Resin Frameless wallboard. Titled "4 Succulents"
Front entry renovation integrating organic contemporary elements that assimilate with the interiors throughout the home and bring the outside in.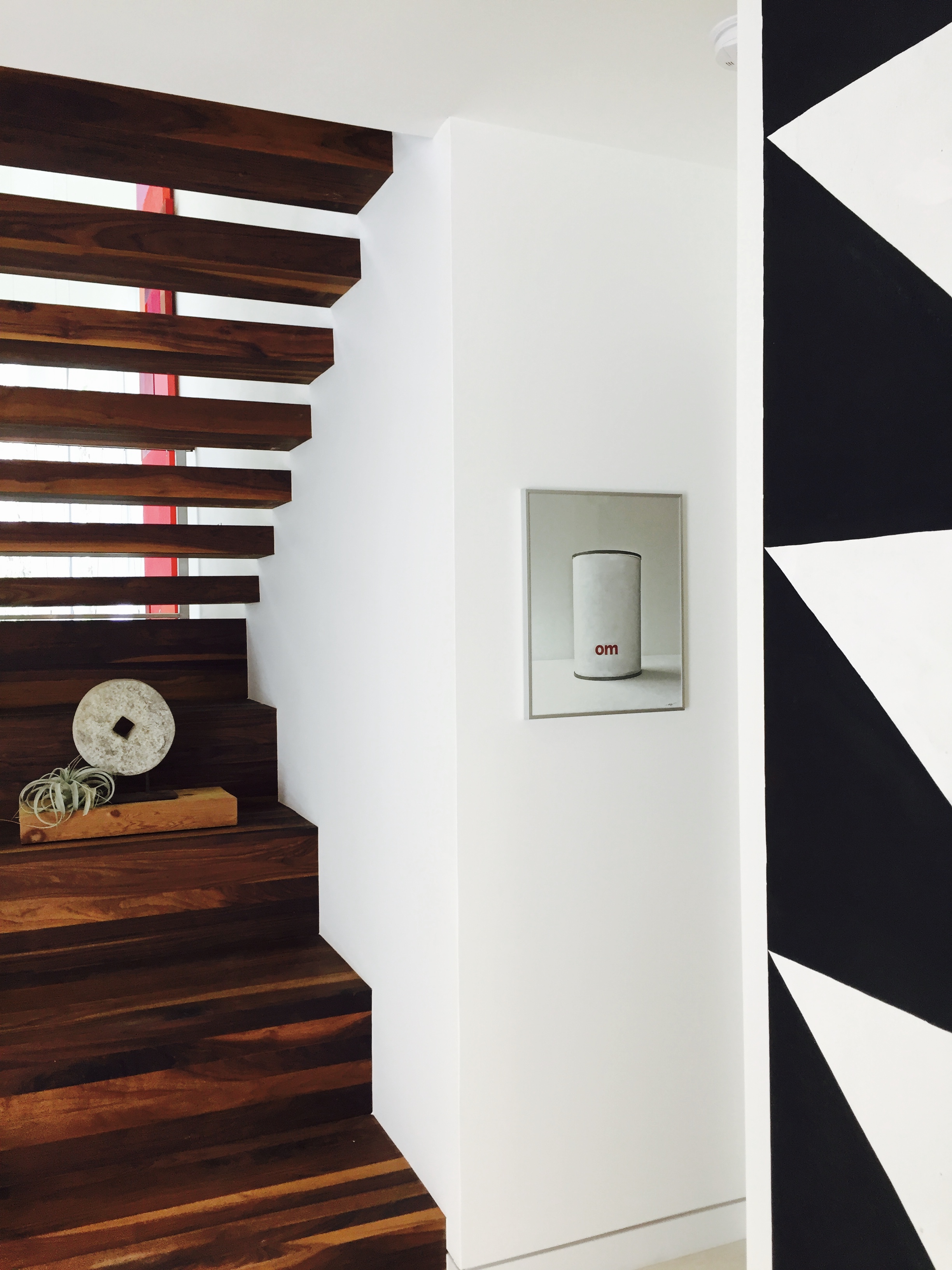 Homage to Warhol "om" Framed Limited Edition photograph
Feature 3
Series of 6 Welded Iron Geometrics: Each freeform welded wallhanging measures approximately 30" x 30" and together they create a collection of modern day hieroglyphs.
Price: $12000.